We've created a business thoughtfully catering to all the things that bring us joy and happiness in our creative endeavors because we believe that those are the same things that will bring you joy and happiness as well. We imagine you are someone with too many things to do and too little time to get them all done. We know what it's like to crave slowing down, even if it's just for a little while - to let yourself have that indulgent moment of creativity. So we invite you to pause with us, and let your joy unfold. Turn on some music or that favorite podcast, light that scented candle you've been treasuring and let's create. You deserve it!
It's no secret that the healing and restorative benefits of creativity are essential to the well-being of your heart and soul. So when you are ready to treat yourself to that creative time, you can open one of our kits and begin beading within minutes. We've researched, fiddled and fine-tuned each of our projects and it's ingredients so that each kit comes with everything you need including your needle and thread! Your beads are all labeled to correspond with their customized instructions. All you need are a pair of scissors, a work surface and good lighting...and possibly some yummy snacks, but we'll leave that up to you. We're kindred spirits after all, and we want you to have the best of what we have to offer with an elegantly presented and lovingly packaged experience.
We would love for you to spread more love and beauty in the world by continuing to use your kit pattern to make jewelry for yourself, for gifts or to sell. We respectfully ask that you give credit to the respective designer of the project, either Melissa or Kelly. We thank you for not selling, reproducing or teaching our instructions. We are honored to be a part of your creative expression, and thank you for being a part of our community.
It is my pleasure to tell you about my friend, Melissa. She's a wildly talented artist and has a way with beads. That's how we met. I used to own a bead store and she came on board as an instructor. And then we both found ourselves at a bit of a crossroads in our lives and realized we could create an entirely new kind of bead business together. And everyday since has been so much fun.
Because not only is Melissa an amazing artist, she is an amazing person. She's a wife and mom with three great kids and two spirited dogs. She's always up for new adventures and experiences but is just as comfortable having a long quiet chat at a coffeehouse. She's humble and smart. Wise and funny. Quick to smile and give a hug. She's that friend you can rely on to split a dessert with you after a meal. Shoot, she's actually ordered dessert as her meal – and still shared it.
Melissa loves designing and teaching. Her mind is always working, always spinning up new creations. Each trip to a bead store inspires her as she collects new colors and shapes to transform. And her students love her. Her workshops are full of laughter. Her generosity of time and spirit have inspired so many wonderful works of art from so many different hands. She has blessed the world with her creativity, by sharing her talent and vision, and by just being a kind and sensitive soul.
- Kelly
If you don't already know my friend and partner, Kelly, here is what you're missing: she is unlike anyone you will ever meet. She may come across as quiet or shy or reserved, but underneath her unassuming exterior lies an amazing, shining spirit. I want to say that she continually surprises me with her capacity for generosity and compassion, but I'm not sure that 'surprise' is necessarily the right word. Her kindness, love and acceptance come through in all that she does and everyone she meets. It is a promise of connection, love and understanding…of joy and laughter…even in those difficult life moments that leave you broken and hurting. She is a sister to all who know her. It has been such an inspiration to see how her creativity strives to connect people together, and then rejoices in the synergy that flows from that creation. As an extension of this woman's amazing spirit, I know that the community created through The Freckled Pear is going to be just as beautiful an expression.
- Melissa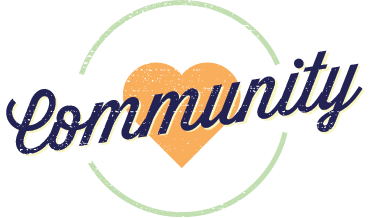 Get information on sales, special deals, upcoming events, and more!
Plus, get 10% off your first order when you join the list.